Elon softball holds off ACC foe, NC State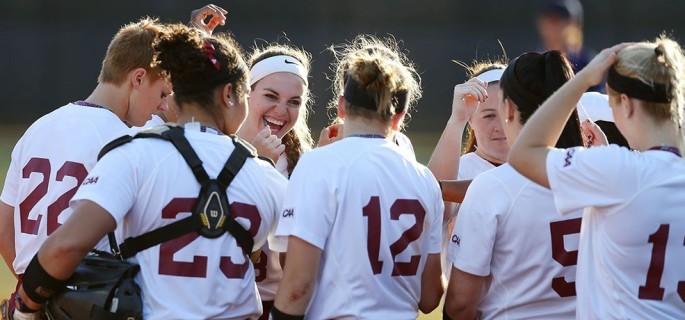 The Elon softball team claimed a 3-2 win over NC State on Wednesday evening. The win puts them at 9-4 on the season, NC State falls to 7-7.
Freshman Kiandra Mitchum (5-2) pitched for her second win in two days, allowing just four hits and two runs. Junior Kayla Caruso pitched the remainder of the game allowing just two hits in three scoreless frames.
Leading the Phoenix at the plate was Alaina Hall who went 3-for-3 in the batters box with a double. Emily Cameron batted in two runs for Elon and Madison Kadlic batted in the final run.
Emily Weiman started on the mound for the Wolfpack, allowing six hits and three runs. Courtney Mirabella pitched in relief, allowing two hits.
Meredith Burroughs and Maggie Hawkins scored the Wolfpack's two runs. Burroughs scored her's in the top of the second frame when she hit a home run. Hawkins' came in the fourth.
The win is Elon's second win against an ACC opponent this year, and the first win against NC State since 2012.
Elon returns to the field tomorrow afternoon to take on the North Carolina A&T Aggies in a road game in Greensboro.