Help U Store It comes to Elon, an alternative storage method for summer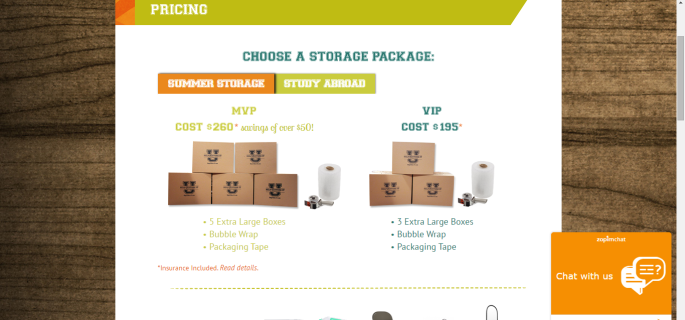 Finding a place to store belongings for three months over the summer can be tough. That's why Elon junior Sean Barry co-founded Help U Store It with his three brothers.
"What the idea of the company is, you are going to pack up your stuff in our boxes and we will pick it up from your dorm we'll store it for the summer in our storage facilities and then we will redeliver it to your new dorm come 3 months after the summer," Barry said.
Barry and his brothers started the company four years ago in Pennsylvania and provided the service to various schools in the area. Since then, they've started expanding the company to schools in different states.
The company found its way to Elon this year and still has storage units available for rent.
"We've booked the storage facilities well out in advance that we actually have enough facilities around the area," he said.
The company provides two package deals students can choose from while also offering the same package deals for extended periods of time for students studying abroad.
The package deals range from $195 to $260 for the entire summer. The site also provides services to include small, medium and large items at an additional price added onto the package deal.
"We had over a 100 students sign up last year in the couple schools up in Philadelphia and we are hoping to have a decent number of students in North Carolina. We're hoping Elon students really buy into this idea," Barry said.
The company's flyers are posted around campus with discount codes that can save you ten percent on your final order.
Further information is available at http://www.helpustoreit.com/.