Report ranks Elon as one of the least socioeconomically diverse colleges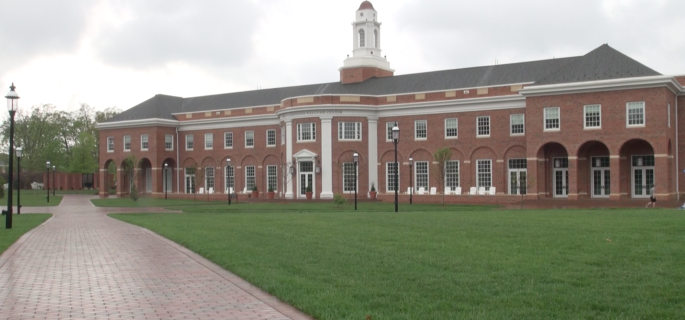 The May 1 deadline for students to enroll at Elon is approaching and many students are making their final decisions regarding whether or not they want to attend the university. However, recent headlines have been putting the university in a bad light, possibly deterring prospective students from agreeing to attend Elon.
Last week the Hechinger Report, an education news and analysis website ranked the least socioeconomically diverse schools in the country. Elon was ranked third on the list.
The ranking was based on the number of students at Elon who are receiving Pell Grants, federally subsidized grants of up to $5,730 for low-income students. At Elon, nine percent of students receive Pell Grants.
Greg Zaiser, Vice President for Admissions and Financial Planning says this measure is misleading.
"Pell is one barometer of many barometers of socioeconomic diversity on a college campus," Zaiser said.
Additionally, Pell Grants do not come from Elon. The grants come from the federal government and are based on student need as determined by the Free Application for Federal Student Aid or the FAFSA. At Elon, these funds can be used alongside any financial aid packages from the university, which include, merit scholarships, work study and supplementary educational opportunity grants combined with other options such as subsidized or unsubsidized Stafford Loans.
According to Zaiser, the university has been working to expand its financial aid but a major obstacle has been the university's endowment, which he said is now just over $200 million. This is the fund that most financial aid packages come from and one he says is much smaller than Elon's peer and aspirant schools that are in the billions.
"I think it's important to look at the endowment size the university size to get a look at an accurate barometer in a sense of what Pell means in terms of diversity," he said.
For the students who feel like a minority on campus however, this headline did not come as a surprise.
"We kind of go around with this assumption that like yeah everybody has this support system, economic support system outside of school within their families and that's…it's just not true," said Casey Morrison, a junior at Elon.
"At first I just had a hard time fitting into the Elon lifestyle," said Keeyatta Russell, a junior at Elon.
Morrision described herself as a middle-income student who is paying for educational expenses alongside her parents. Russell is Watson Odyssey scholar, a need-based scholarship program that has provided both financial and social support during her time at Elon.
"[Watson and Odyssey is] definitely having people that I can call on having a family having people who help me and push me to reach my goals," Russell said.
The program only accepts 25 students per year however and according to Russell isn't as well known on campus as she would like.
"Every year more and more people know but at first we heard stories about students who would say oh Watson Odyssey scholarships are for the poor people or the students who don't have enough money to get themselves into college, " she said.
Morrison said the lack in socioeconomic diversity means that something is missing from the culture and education at Elon.
"I think it makes it a culture that's homogenous," she said. "It's a group of people who as whole don't understand the problems that a whole group is facing."
To Morrison, the low numbers of low-income students mean their perspectives are missing from campus and Elon students are not going to understand what socioeconomic diversity is until they can see it on their campus.
"[When you meet someone from a different background] you're not gonna understand everything that they go through but you learn to empathize you care because that's someone that you care about so that's the way that you really understand the way people feel with those challenges and that's the kind of diversity education that Elon's not investing in," she said.
For Russell, though being a part of Watson Odyssey and the Elon education has made her experiences worth it.
"First coming in it can seem like that but once you get to know the people on campus and get to see the small programs that we have like Watson Odyssey and Elon Academy then you'll see."
To Morrison though, knowing what the socioeconomic diversity at Elon was before she arrived may have influenced her decision to come here.
"With what I know about economic diversity, just knowing what I know about Elon I probably wouldn't have wanted to come here if I had known that ahead of time," she said.
Zaiser said the university is working on doubling their financial aid funds by 2020 and that socioeconomic diversity is important to the university. "For the most part the more diverse you can be the stronger an institution you can be so as Elon seeks to improve, we've made pretty significant investments in need-based financial aid over the last, five or six years," he said.