Elon student lands role in Carole King musical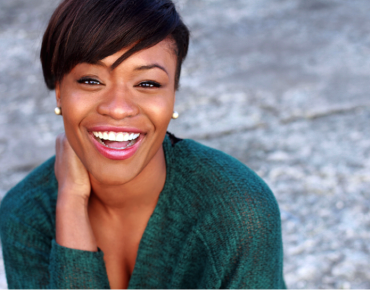 While many Elon seniors make plans to move on to pursue graduate school or work in business offices, one Elon student is moving into the spotlight. For Nasia Thomas, a senior musical theatre major, theater has been in her blood since her first high school performance.
"I realized from that moment on that this was something that I really wanted to get into and I found a passion so I've been doing it ever since," Thomas said.
Thomas will be on the national tour of Beautiful: The Carole King Musical following graduation. However, her road to the stage was not a smooth one.
"I left class and I keep getting up and leaving and crying and I'm calling my mom," she said. "I called my department head and she was like, 'This is fabulous, but the day of the audition, like the final callback, was on the day of a show we were performing,'" Thomas said.
After working out her schedule to audition in the morning and perform in the Elon production in the evening, Thomas encountered many flight mishaps from delays to cancellations, eventually getting on a flight to make it back in time right for her musical number.
"I get an email as we are landing because I sent  [one] before I left. I sent the casting director [an email that said] thank you so much for this opportunity, I would love to keep in contact with you and he emails me back saying, 'You were great today and we would actually love to have you come on the first national tour,'" Thomas said.
The casting director of Beautiful: The Carole King Musical offered her a role within a few hours of her audition.
In the rush of things returning from the airport and basking in the excitement of her big news, Thomas was embraced by her castmates.
"I walk through those doors and everyone just swarmed me and I just felt so loved and supported," Thomas said.
Thomas has turned the obstacles she has faced into learning experiences.
"All of the things I thought were set backs this semester have turned into these amazing opportunities," Thomas said. "like when one door closes the other one opens and I made a status saying this door has opened so wide."
Although Thomas worked around busy audition schedules to missed flights to booking broadway, Thomas is still in awe of her accomplishment.
"I have no idea how i got this lucky," she said. "I have no idea."
The broadway stage is in her future, but Thomas said that her current focus is getting a good grade in Spanish and soaking up her last couple of weeks with the people that she loves.