New Construction on Elon's Campus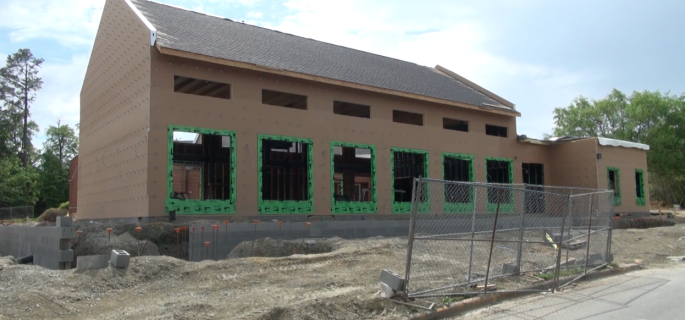 Summer is around the corner for Elon students as the end of the 2015 school year approaches, but that means that work is just beginning for the university's construction. This summer construction teams will begin work on as many as 8 major throughout the campus.
Brad Moore, a university architect, says the summer is the busiest time for construction due to the small population on campus.
Moore says the projects all vary.
"There are some projects over for the Danieley Center that are being constructed," he said. "One is a recreational building which has a fitness area but also a has a gym that has two full size basketball courts in there. Also some offices, and then there's the addition to the Daniel Commons building which is a large gathering space that can be subdivided into a classroom and a lounge and then some offices for residence life. Those are the three that are currently under construction".
Moore believes that the biggest change for students coming back to in the fall will be the construction of the new building for the School of Communications set to be completed in 2017.
When students arrive in the fall, the parking lot outside of McEwen and Whitley will be fenced off and there will be a large hole in place for the basement.
Moore say the highly anticipated building will definitely be the shining star of Elon's campus.
"Communications is going to be a great addition to our campus," He said. "It's going to be sort of you are here when you cross the railroad tracks. You'll see this building with a stair tower, this glassed atrium that connects the existing McEwen to the new project. It will help finish out the under the Oaks quad. I think that's going to be a stunning addition to our campus".