Update: Conversation about Starbucks in Elon Continues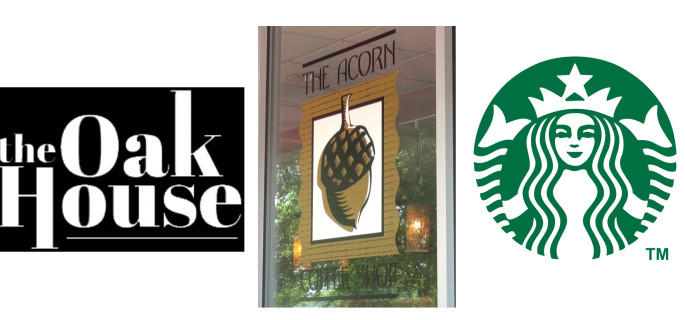 Updated 4:15 p.m. Friday May 8, 2015
Rod Salazar, owner of Irazu Coffee, said he was also concerned about changes to the downtown area. At one point Salazar had two Irazu Coffee shops open, one in Elon and one in Burlington, but once Starbucks opened in the Burlington area, he wasn't able to sustain the shop located in Burlington.
"I have quite a bit of concern because you know because of my experience with the impact of Starbucks coming to Burlington and I would just hate to see something like that happen in Elon," Salazar said.
Salazar said as a local businessman in the community you look out for one another. He recalled when Phil Smith was planning to open The Oak House that he was part of the discussion.
"Phil would tell me 'If I open The Oak House and sell coffee is that going to take away from you? I don't want your business to suffer' and so it was sort of a mutual care for each others business," Salazar said.
Salazar said he was also concerned with the new Starbucks being on the meal plan for students.
"For Oak House and Irazu Coffee one other thing we sort of have against us is that we do not have the ability to be able to take meal plans or take meal dollars or anything like that we're solely limited to Phoenix cash," Salazar said.
Meal dollars are a way students can purchase food and is given to a student if they have a meal plan with the University. Phoenix Cash is a separate account in which a person can add money to, similar to a debit card, and spend where Phoenix Cash is accepted.
Chris Fulkerson, Assistant Vice President for Administrative Services, said he and the university very much care about the local business and want the downtown area to thrive.
"If we were the type of school who didn't support these local businesses we'd say, 'Okay all students are required to have a meal plan, and those meal plans can't be used anywhere else'," Fulkerson said.
Fukerson explained that having the Phoenix Cash option is the way the University tries to work with local businesses. He also argued that for a downtown to bring in all types of people a national brand must be a part of the equation.
"So we are bringing the first national brand down there, and it's going to be a Starbucks," Fulkerson said. "It will create more traffic which I think will help Pandora's Pies, The Root, The Oak House. I think if we get more traffic in there, its just going to be better for everyone."
Fulkerson said he believes that the two coffee shops won't compete.
"I think people who go to Starbucks want a national brand and a very corporate looking brand," Fulkerson said. "The people who go to The Oak House want something local, comfortable."
Fulkerson also said he believed that local owner of The Oak House, Phil Smith, was okay with this decision.
"If you talk to Phil Smith he's also saying I don't think this is a bad thing. I think we can all have different markets and we'll work together," Fulkerson said.
When asked if Fulkerson and the university spoke with Phil Smith, he replied, "No, why would we? Why would a business talk to another business ahead of time? We've talked to him since, when we made the decision."
Fulkerson said he and the University are thinking of ways to help build Smith's business.
"We want to continue to support The Oak House, they rent their facility from the university, we want them to be successful," Fulkerson said.
The change.org petition requesting the Starbucks not to be located in downtown has grown rapidly. As of Friday afternoon it had nearly three-thousand signatures.
When asked if the petition might change the university's plan, Fulkerson didn't think so.
"I think we'll continue to stay the course and I think by the end of the fall, people are going to go 'Forget about the petition' and everything's going to be 'Yay it worked for everybody'," Fulkerson said.
Elon professor Tony Crider started the petition and said he believes another Starbucks would not be beneficial for the area.
"Adding another one I think really doesn't add anything to the county. I seriously doubt that anyone in the county that will drive to downtown Elon to go to that Starbucks considering how many other Starbucks there already are," Crider said.
"If we truly wanted to have something that would draw people from outside the community to downtown Elon it would be currently something not offered elsewhere in the county."
Crider believes that its the little things that make Elon special and memorable.
"You'll graduate and miss Elon and you will miss places like Irazu coffee, you'll miss places like The Oak House," Crider said. "No one is ever going to graduate from Elon and come back because they missed Starbucks."