Elijah Bryant reportedly to transfer from Elon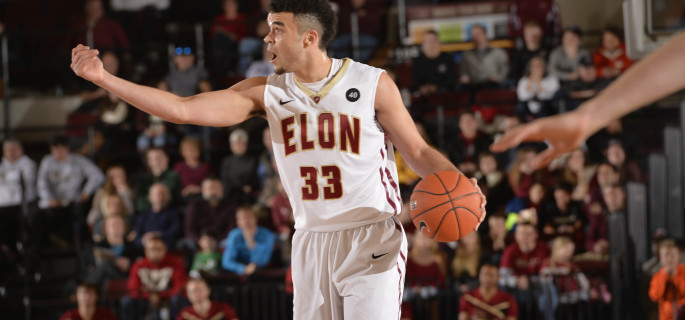 Elijah Bryant, the 2015 Colonial Athletic Association Rookie of the Year in men's basketball, has reportedly asked for his release from Elon's men's basketball team. Atlanta-based CTD-Hoops reported the news on Sunday.
CAA ROY Elijah Bryant requests release 14.2 ppg @ESPNAndyKatz @VerbalCommits @PaulBiancardi @patrickstanwood @JustinDYoung

— Emory (@CTD_Hoops) June 28, 2015
Bryant has not responded to a request for comment on the decision, but Elon teammate Dmitri Thompson posted a picture on Instagram wishing him well in the future.
Bryant played in all 33 of Elon's games last season, averaging a team-high 14.2 points per game, 2.7 assists per game and 4.2 rebounds per game. The Phoenix finished the 2014-2015 season 15-18 (6-12 CAA) and lost in the conference quarterfinals to top-seeded William and Mary.