Update on new gym facility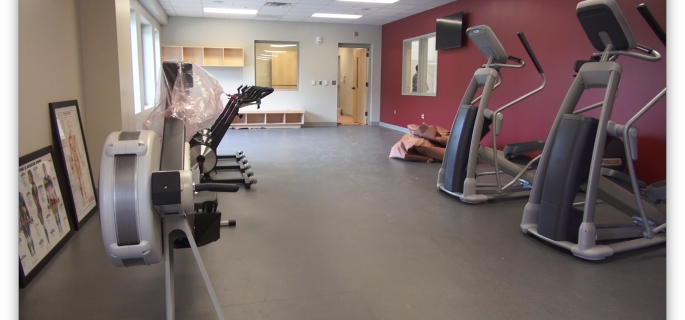 Construction of Elon University new gym facility near the north side of the Danieley center neighborhood is nearing completion. 
Taking a look inside, you can see several exercise bikes, ellipticals, and weight machines. Construction also includes a brand new indoor basketball court. Other gym facility upgrades include additions to the Stewart Fitness Center. This facility's upgrades include total resistance exercise equipment and new dumbbells.
According to a campus recreation representative, there will not be a sauna in the gym. The new facility will provide students living in the Danieley neighborhood a closer option for gym activities so they don't have to make the walk to the Koury Center. 
Drew Fellows said he believes the new location is a great idea.
"I think for the students that live out in Danieley, to have that sort of neighborhood community feeling where you don't have to walk a mile or so to get to a gym. I think it's really good for them," he said. 
Construction for the Danieley center is expected to be completed by the end of next week.