Search continues for the new dean of the College of Arts and Sciences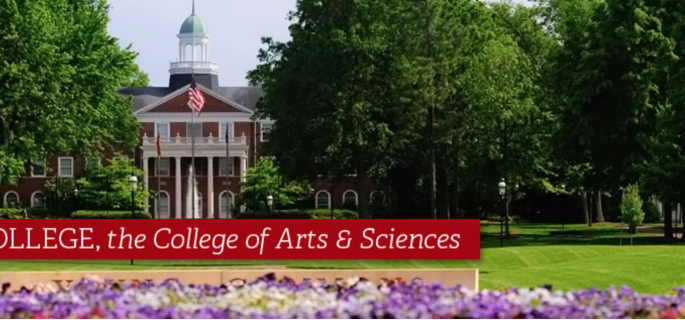 While construction on Park Place at Elon and the School of Communications garners most of the campuses' attention, the Elon University College of Arts and Sciences will be undergoing significant changes to its administration.
The position of dean for the college was left vacant in January 2014 when Dr. Alison Morrison-Shetlar was appointed provost and vice chancellor for academic affairs at Western Carolina University.
Dr. Paul Miller, a co-chair on the search committee for the new dean, said they are looking for someone who strives to produce success within the college.
"We hope to really identify somebody who has the vision to continue a trajectory of excellence at Elon and at the same time somebody who can make sound hiring decisions, can be directly involved in faculty development, to help people continue to develop as lifelong learners and as scholars, teachers, and university leaders," Miller said.
The dean for the College of Arts and Sciences oversees 19 departments, 42 different majors, and assumes the role of chief academic and administrative officer for the College of Arts and Sciences.
Elon Junior and tour guide, Jenny Faig, said, while she realizes it is impossible to address each students individual concerns, the new dean should try to hear all student's voices.
"I think that if there was a forum where we could all voice the specific problems we have there might be similar ones and she might be able to fix all of them with a couple simple things."
Dr. Charles Irons, department chair of history and geography, says the search committee has done a great job selecting the candidates: current Interim Dean Gabie Smith, Dean of the College of Arts and Sciences at the University of Wisconsin-Green Bay, Scott Furlong, and Dean of Faculty at Colby College, Paul Greenwood.
Irons believes the right candidate is someone who understands the significant role the college plays for every Elon student.
"Arts and sciences is and should be the center of the Elon experience and every student regardless of their major or even their school needs to take a majority of courses in the College of Arts and Sciences. I think that we need at this time in particular a real advocate," says Irons.
The search committee and Elon University have teamed up with Witt/Kieffer, a consulting agency, to help find the best candidate.
For more information about the search for the new dean, Elon has posted a summary on the College of Arts and Sciences homepage. Click here to read the summary.