Transfer students adjust to campus as spring semester begins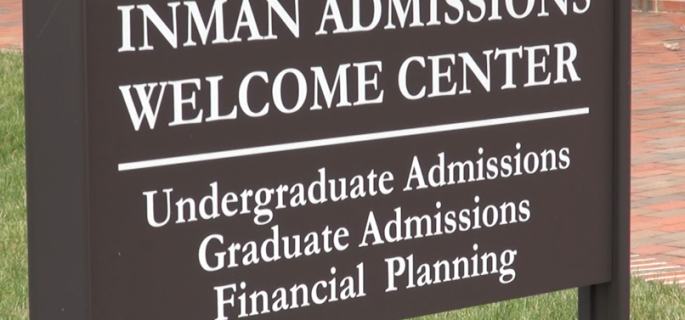 For many Elon University students, the first week in February is a time for reuniting with friends who studied abroad and beginning their last classes of the school year. For spring transfer students, this period can signify the start of a new chapter in their life at a new school.
Ray Pioppo, a sophomore at Elon, is a transfer student from George Washington University who said he came to Elon looking for a more intimate atmosphere.
"Like a lot of other students at Elon I really wanted that community campus feel," Pioppo said. "Coming from a big institution, I wanted a place where I felt like I was at home and I felt like Elon would give me the opportunities of a big research institution while also having a small campus feel."
Pioppo has been on campus for just over a week but says the students have played a significant role in helping her adjust to attending a school in a smaller city.
"As soon as someone finds out they are unbelievably welcoming and supportive. Everyone I have talked to has said 'Let me take you here' or 'Have you seen this?' so I think, I mean the students especially have been so helpful in making that an easy transition," Pioppo said.
According to Greg Zaiser, the Vice President of Admissions and Financial Planning, of the approximately 140 transfer students, 32 are spring transfer students. While the spring class size pales in comparison to the fall, Zaiser said his department tries to prevent the size difference from affecting the students orientation experience.
"In the spring, what we have tried to do in the last several years as we grow our spring enrollment, whether it is first-year students in the spring or transfer students, is to develop a program similar in structure to what students do in the fall semester only on a smaller scale," Zaiser said.
Sophomore Nicholas Travis also just began his first semester at Elon after transferring from Pace University in New York City. Like Pioppo, Elon stood out to Travis because of the close-knit student body.
"This past October I came and visited and I was absolutely infatuated with it. Something about just having that campus and that really strong sense of community was something that was missing," Travis said.