Dean of Multicultural Affairs Randy Williams appointed to new senior leadership position.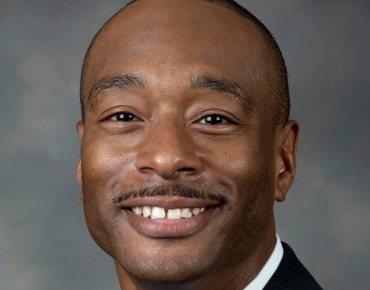 Elon University Senior Staff member Randy Williams has been named the Elon University Associate Vice President for Campus Engagement, a new role among the leadership staff positions at the university. The new position is meant to show the university's focus on fortifying student life, university development and academics.
Williams grew up in Lawrenceville, Virginia, and earned a bachelor's degree in physics from Hamden-Sydney College, a master's degree in education from Longwood University, and a doctorate in educational policy, planning and leadership from the College of William & Mary. Prior to working at Elon, Williams worked as the vice president for student affairs and dean of students at North Carolina Wesleyan College, the assistant dean of students at the College of William & Mary and the associate dean of students at Hamden-Sydney College. Williams began his career at Elon University in 2014 as a member of President Leo M. Lambert's senior staff, serving as the dean of multicultural affairs and presidential fellow and special assistant to the president.
Williams will partner with Provost and Executive Vice President Steven House and Vice President for Student Life and Dean of Students Smith Jackson to develop and implement strategic initiatives related to campus climate and student experiences. Williams will also work with the Office of Alumni Engagement and University Advancement staff to represent Elon's senior staff at high-level events and to work on fundraising projects. Williams will maintain his permanent role in the presidential senior staff, as well as serve on the Provost's Advisory Council, Academic Affairs Advisory Council and the Student Life VP Council
Williams will assume his new role April 1.