Student balances performing in Georgia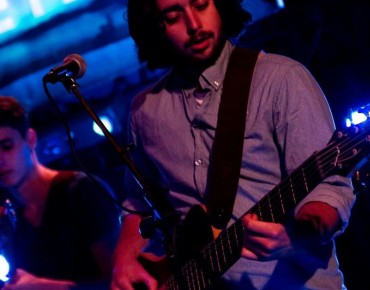 Elon student James Tiernan is a member of Sweetbay, a professional band based in Georgia. Tiernan is balancing being a full-time student, and finding time to commit to his band.
James Tiernan has been playing music since he was eight, but now he balances being a student, with being the bassist of Sweetbay.
All the band mates are from just outside of Atlanta and had an unexpected first performance at a charity event.
"We just got on stage and he called out songs and we played them but we vibe so well together that you know we were like we need to keep playing together," Tiernan said.
Tiernan has dedicated his life to music, and can play over five instruments, including the violin bass and guitar. He says playing music has changed his life.
"If I didn't have music, I would be a very very different person," he said. "There have been a lot of opportunities and a lot of people that I've met that have changed my life, that if I had not been doing music, I would just be, I don't even know." 
Tiernan uses every opportunity to perform with his band, even if that means making the drive down to Georgia on weekends.
"What I do over breaks, winter term being one of them, is we just try to write and perform as much as we can. And we just try to take and make a lot of opportunities to write and perform," Tiernan said.
Tiernan lives on the Creative Arts Living and Learning Community floor. He said it has helped him learn more about the music scene at Elon.
"I've met a lot of great musicians and a lot of interesting people that I am very fortunate to know, I am glad i live on this floor for sure," he said.
Tiernan said living in North Carolina has slowed down the band, but they continue to pursue opportunities. And so far, the response has been positive.
"We have have a small cult following, in Atlanta. It is small but really cultish," he said. "People that listen to our single all the time and stuff like that and go to our shows."
The band is keeping busy despite the distance, with a new single released in September, a YouTube channel and a plan to release more original music in the future.