Elon alumnus Mitch Pittman receives fifth Emmy Award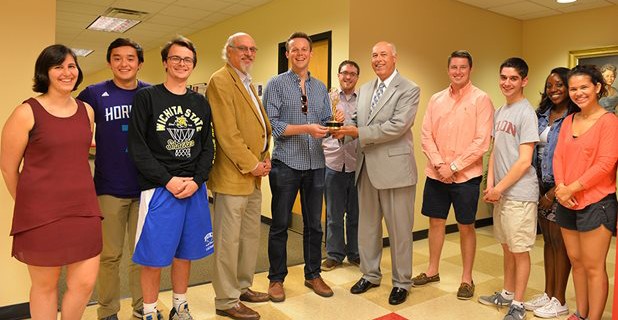 Mitch Pittman, a 2009 Elon graduate, received his fifth Regional Emmy award at the 53rd Annual Northwest Regional Emmy Awards on June 4. Pittman won top honors in the 'Video Journalist' category, which recognizes reporters who shoot, write and edit their own stories. The Northwest Regional Emmy Awards are hosted by The Northwest Chapter of the National Academy of Television Arts and Sciences, which recognizes media professionals in Alaska, Montana, Oregon, and Idaho.
Working as a reporter at KOMO – TV in Seattle, he earned his first Emmy award two years ago, after relocating from Minneapolis as a multimedia journalist at KSTP, where he received his first three Emmy's straight out of college.
Pittman, a native of North Carolina, stated " he relishes the opportunity to serve as a storyteller, providing viewers with access to a variety of topics, issues and news updates".
In addition his Emmy awards, Pittman has also received two national awards from the National Press Photographers Association during his career and was recognized this past spring by Elon in its Top 10 Under 10 Alumni Award Program for 2016.