Elon community gathers to reflect, honor Orlando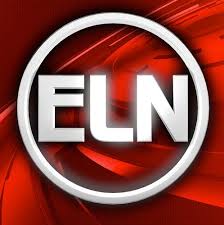 By: Tyler Patchen
Elon University held memorial services on Monday in the aftermath of the shooting at the gay nightclub Pulse Orlando.
Members of the community gathered in the Numen Lumen Pavilion early in the afternoon and again later at the Gender and LGBTQIA Center, an event deemed a "Gathering in solidarity for Orlando."
"This is a very strong community with a very strong fabric to it and people come to support one another in times of local crisis and tragedy or in times of national crisis and tragedy like the one we're experiencing in Orlando," said Elon President Leo Lambert.
The gathering began with Matthew Antonio Bosch, director of the Gender and LGBTQIA Center, reading the names of the 49 victims, followed by a moment of silence.
After the reflection, the small crowd shared their feelings and their reactions to the shooting.  Some people described heartfelt details, such as how the attack was designed to invade and destroy a safe space.  Others were shocked by the young age of the victims.
Since Elon is a geographically diverse school, members of the crowd spoke about knowing students and faculty members from the Orlando area.
Several people referenced the Charleston shooting of last summer and other mass shooting events where people in minority and marginalized communities are targeted. For those who had children in attendance, the event made people more concerned for the future as to what will the future will be in store for them when they get older.
Emotions ranged from anger to sadness, confusion to fear as many people in the room feared a repercussion or similar attacks in the future, especially in Alamance County or even Elon.
"A need for hope and a need to emote, I think for a lot of people the emotion is just everything from fear that it could happen again, anger that it has happened and for many people a feeling of disappointment and for a lot of people are looking for connection ultimately" Bosch said.