Elon's 'It Takes a Village' project granted $1 million to support literacy program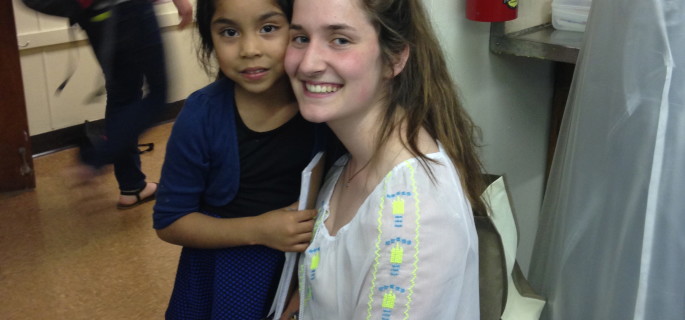 Oak Foundation grant to support expansion of tutoring services in ABSS schools
Elon University's "It Takes a Village" project, which began in 2008 and pairs volunteers with students who struggle with reading, received a five-year grant from the Oak Foundation totaling $1,015,100, the university announced June 24.
This is the third and largest grant the Village Project has received from Oak Foundation. The previous grants were in support of replicating the Village Project at three other U.S colleges and in Jamaica, while the latest grant will fund the Village Project's expansion of after-school tutoring services to five schools in the Alamance-Burlington School System, furthering Elon's strong connection with younger students in the Burlington area.
Oak Foundation has been around since 1983 in Europe, Africa, India and North America. The foundation offers resources to address global issues and has made more than 3,600 grants to nonprofit organizations in 40 countries around the world.
On Elon's campus, the Village Project began as a way for Elon's School of Education students to tutor local children in reading. President Leo Lambert said reading is a large contributing factor to a successful education, adding, "[T]his funding provides critical support for a program that is making a huge difference in our community."
The Village Project now offers more learning opportunities such as Science in the Village, Music in the Village and Summer in the Village. The program works to also assist parents and families looking to improve their English.
"I have been working with the same child since the second semester of my freshman year, and seeing her grow in confidence and skill as a learner over the past year and a half has been by far my favorite part of being at Elon," said junior Alicia Leja.
The program has recently expanded its services to more elementary schools, including Newline, Haw River, Eastlawn and Andrews, as well as extending its work to Graham Middle School.