Elon's Nick Zammarelli selected by Seattle Mariners in MLB Draft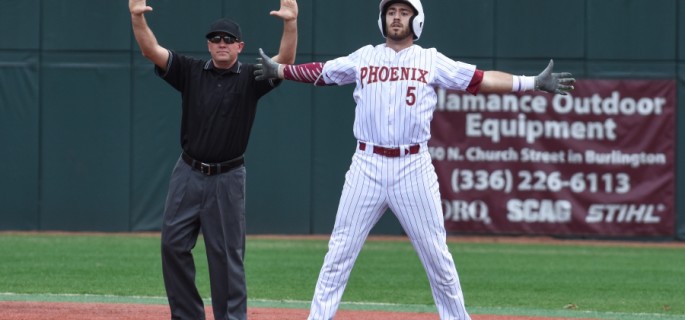 This story was reported by Tommy Hamzik. 
Zammarelli, a utility player, was picked by Seattle in the eighth round Friday.
Elon University utility player Nick Zammarelli was selected by the Seattle Mariners in the eighth round of the MLB Draft on Friday.
Seattle took Zammarelli with the 11th pick in the round and 237th overall. He's the highest-selected Elon player since infielder Chase Austin was picked in the fifth round by the then-Florida Marlins in 2009.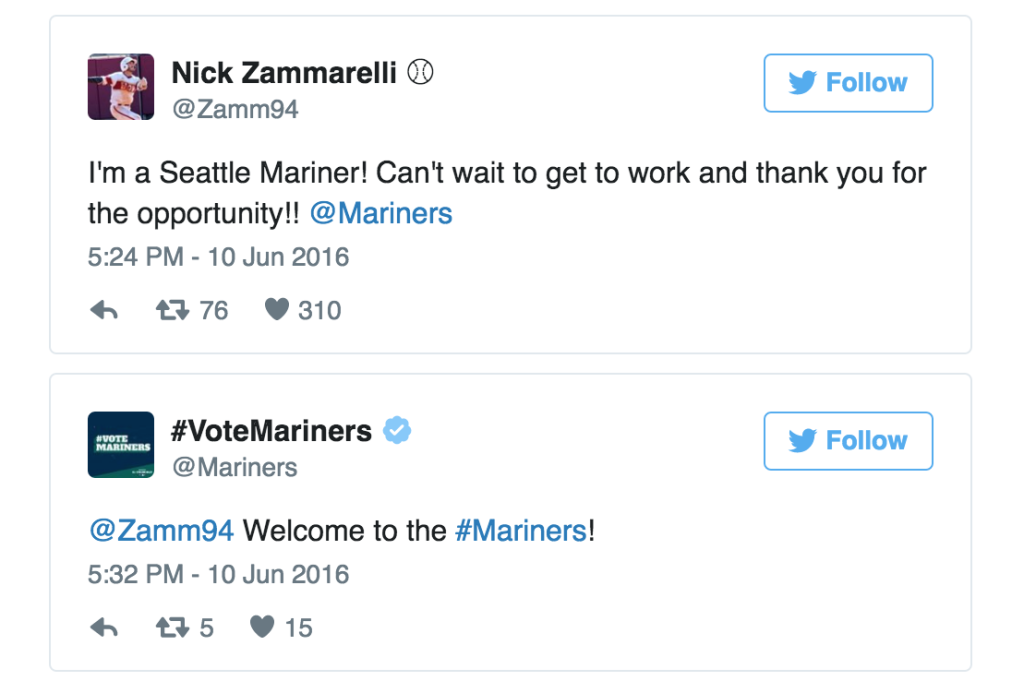 He said he'll sign in the next week and likely head to Seattle's short-season A affiliate in Everett, Washington, where he'll be playing third base.
"The organization itself, I'm extremely happy to be a part of," Zammarelli said. "I've known the scouting director since I was in high school, and I know many of the scouts because they were big on me in high school.
"I'm happy to be a part of an organization that's followed me through all these years and still believed in me."
After being named an All-Star in the Cape Cod League last summer and workouts in the past week with the Mariners, the Milwaukee Brewers and New York Mets, Zammarelli had a pretty clear indication he'd be selected in the first 10 rounds.
He first heard from his adviser in the sixth round, then even more in the late seventh round and early eighth as Seattle and Milwaukee went back and forth before the Mariners ultimately drafted him.
According to MLB.com, his pick value is slotted at $180,600.
"It's been a pretty crazy day so far," he said.
The Boston Red Sox selected Zammarelli, a native of Lincoln, Rhode Island, in the 28th round of the 2013 draft. Zammarelli opted to attend Elon instead of signing.
Zammarelli batted .342 this spring with 56 runs scored and 51 RBI, earning third-team Louisville Slugger All-American honors. He also tied Elon's single-season record with 24 doubles while seeing action at third base, second base, first base and outfield.
During his three seasons with the Phoenix, Zammarelli batted .307.
"First off, a huge thank you to the coaching staff and all my teammates," said Zammarelli, listing all Elon's coaches. "Without their help, I wouldn't have gotten better and accomplished what I wanted to accomplish going into Elon.
"After high school, going in the 28th round, I felt like I had still something to prove. I felt like I had to get better. I think I did just that, jumping 20 rounds from where I was."