Students petition selection of speaker Kathleen Parker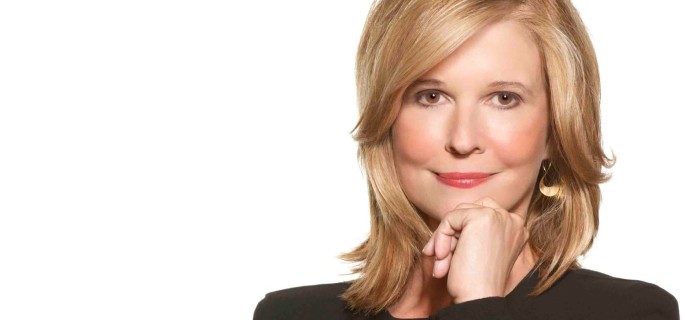 University responds, confirming Parker will speak and reaffirming its commitment to speakers with different beliefs.
By: Tommy Hamzik
A petition that garnered more than 300 signatures from students, alumni and various community members furious that Elon University invited Washington Post columnist Kathleen Parker to campus has forced the university to reaffirm its commitment to free thinking and the sharing of differing beliefs.
Senior Becca Nipper sent the petition, which called Parker's writings "dangerous," to faculty and staff earlier this week. It was then forwarded to university administration.
In May, the university announced Parker, the most widely syndicated columnist in the country, would be delivering the Baird Pulitzer Prize Lecture in October. Parker won a Pulitzer for commentary in 2010.
She describes herself as "slightly to the right of center," and also frequently appears on NBC's "Meet the Press," MSNBC's "Hardball" and Fox News' "Media Buzz."
The petition, titled "A Request for the Removal of Baird Pulitzer Prize Speaker Kathleen Parker," circulated on social media late last week. It cites segments from her book, "Save the Males: Why Men Matter, Why Women Should Care," and her columns as showing "undoubtable bias against women, sexual assault victims, and people of color."
"A lot of people think we're taking issue with her politics, her personal stances — that's not it," said Nipper, noting that she and others have read Parker's book and dove into her Washington Post archives. "(Her book) perpetuates something that's extremely dangerous and we're actively fighting against. It's something the administration has been truly working hard on.
"To have a speaker who actively supports that kind of thinking, brought in by the university as somebody who would speak to everybody, is detrimental and very dangerous."
In response, Dan Anderson, vice president of University Communications, issued a statement on behalf of the university saying Parker will still speak on campus.
In the statement, the university says it seeks out speakers to "explore issues from diverse points of view," hoping to challenge thinking of students, faculty and staff.
"That is in keeping with the university's mission of being an academic community that encourages freedom of thought and liberty of conscience,'" the statement reads. "It is important to know that the university does not endorse or reject the ideas expressed by the speakers we engage."
Last year, syndicated columnist Leonard Pitts Jr. delivered the Baird Lecture, speaking about racial tensions in the U.S. In May, CNN political analyst David Gergen turned Commencement into a political forum by denouncing North Carolina's House Bill 2, otherwise known as the "bathroom bill."
The petition says the disagreement isn't about difference of opinion, but rather that Parker's work is "a consistent attack on all of the things Elon has been working towards," addressing issues like sexual assault, diversity and creating a safe, encouraging environment.
The university said a key aspect of a strong, intellectual environment is "holding our personal beliefs up to the tests of those who hold different perspectives."
"We would be shortchanging our community if we were to engage only those who express ideas that are held by the majority," the statement reads. "Our world cannot move forward if we all withdraw into camps of like-minded people. We must ensure that Elon students are exposed to the wide range of ideas they will encounter as they live and work around the globe in the complex 21st century."
Parker responded on Twitter on Wednesday morning, saying she expects to learn from Elon students as they'll learn from her.
Dear #Elon students - I look forward to speaking w/you this fall about life, love and politics. I'm confident we'll learn from each other.✌

— kathleenparker (@kathleenparker) July 27, 2016
She didn't immediately reply to an email Tuesday requesting comment.
Nipper said if an Elon organization, not the university itself, were bringing Parker to speak, there would be a different response.
The university acknowledged the discussion brought to the table by Nipper and the petition. Nipper conceded the main purpose of the petition was to start that conversation.
"We appreciate the initiative of the students who have raised questions and opened a constructive discussion about this fall's Baird Lecture, and we look forward to the conversation about these topics before and after Ms. Parker's appearance," the university statement said. "That is the mark of a vibrant academic institution, and the Elon community deserves nothing less."
Nipper said she and others will be looking into alternate programming and possibly trying to organize a discussion with Parker when she's at Elon. She's scheduled to speak Oct. 4 in McCrary Theatre.
This story was jointly reported by Elon Local News and The Pendulum.