Texas delegate on Cruz's speech: 'That took some serious guts'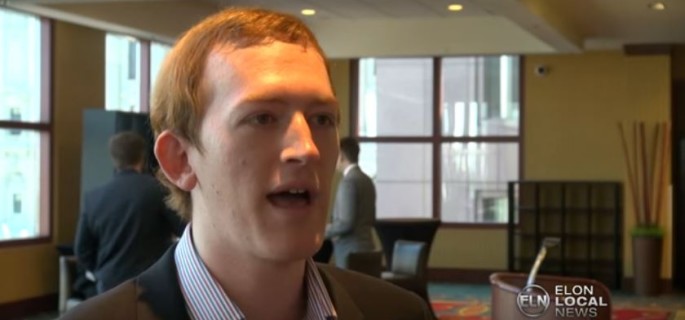 CLEVELAND — Nick Allman said Texas delegates were so unsure of whether Sen. Ted Cruz (R-Texas) would endorse nominee and former rival Donald Trump at Republican National Convention, they were taking bets on the topic.
Allman was sure his home-state senator would.
Cruz didn't, instead telling those in attendance to "vote your conscience," setting off a firestorm among delegates in attendance and illustrating the identity issues the Republican Party is struggling with.
Allman, a 23 year-old delegate who was pledged to vote for Trump but doesn't support him, said there were mixed reactions within the Texas delegation. There were some standing on their chairs yelling, "You're dead to us," while others thought he was a hero.
Allman said his reaction is somewhere in the middle.
"I'm more shocked and surprised than anything," said Allman, who supported Sen. Rand Paul (R-Ky.) during the primary. "I still haven't completely come to terms with supporting or opposing his decision not to endorse.
"I admire the guts that it took, to go before a crowd that's heavily pro-Trump. Most of the Republicans at this point are pro-party unification. To do what he did, that took some serious guts. I don't think I would have the courage to do something like that."
Allman, who attends Trinity University in San Antonio, voted for Cruz in the Senate race in 2012. His impression was that Cruz was left with a lot of anger from Trump's attacks on his wife and father.
He wasn't at the Texas delegation breakfast Thursday morning, the day after Cruz's speech, but said many delegates attacked him there and called him a traitor.
"He was our guy, our senator — a hometown hero, if you will," Allman said. "During his speech, all us Texans were cheering as loud as we could. The moment he didn't give Trump an explicit endorsement, I was surprised at how quick people were to turn on him."
As for the future, Allman said he'll likely support Cruz in the 2018 Senatorial primary, but it depends on who his opponent is. He's sure someone will front a challenge to Cruz.
"(The speech) didn't ruin Ted Cruz for me," Allman said. "But I don't know if it gave him more points, so to speak."
This story was jointly reported by The Pendulum and Elon Local News.