Father Peter Tremblay comes to Elon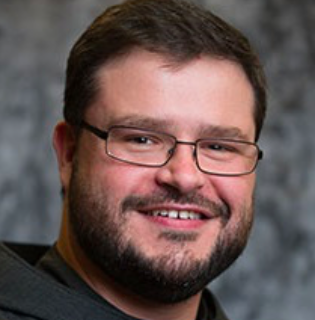 According to Elon University's website, Father Peter Tremblay begins Aug. 1 as the University Catholic Campus Minister and Associate Chaplain for Catholic Life.
In the spring, Father Gerry Waterman, Catholic Campus Minister at Elon for 11 years, announced he would be leaving the university to work as Catholic minister at Syracuse University.
Born and raised in Buffalo, New York, Tremblay attended Franciscan University of Steubenville. After he graduated, he joined the Franciscan Friars, a religious group committed to the renewal of the church and Christian communities.
Tremblay became an ordained priest after receiving his Masters of Divinity Degree from Washington Theological Union in 2012.
Prior to coming to Elon, Tremblay worked on a farm, driven trucks, rebuilt houses for the poor, served as an associate pastor, and taught in a high school.
Aside from ministry, Tremblay enjoys woodworking, furniture making, reading, and studying theology, philosophy, and science.