First floor of Park Place still vacant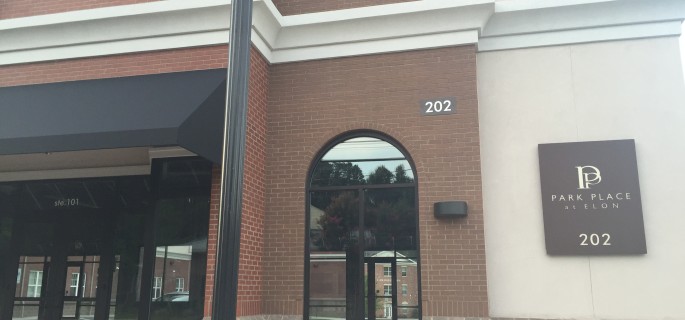 Updated 1:45 PM August 4, 2016
The owners of the Saxpahaw General Store are discussing making the ground floor of apartments at Park Place on Haggard Avenue their second store and restaurant location, the The Times News reports.
The apartments at Park Place on Haggard Avenue are complete and students have begun moving in. But the first floor remains empty.
According to John McDonald of EDG Properties, the company is still seeking a grocery store, pharmacy and retail locations to fill the three possible spaces beneath the complex.
"We'd rather be a little bit discriminate and hold out for what we want then to settle," McDonald said.
In May, McDonald was in discussion with The Company Shops Market, but after "two good runs," the two sides could not come to agreement.
Likewise, McDonald said, retailers like Trader Joe's and Whole Foods Market are not interested in a 6,000-foot space. But they have not completely cut out local produce as an option.
McDonald is looking for what is best for the town and college campus, and says even having a "unique finds" option and a dry-clean drop off window to outsource dry cleaning to an off campus location could increase activity within both the town and collegiate communities.
"If we come to agreement and close by August 1st, then we could be completed by December 1st," he said.