University Grill finds success after Restaurant Impossible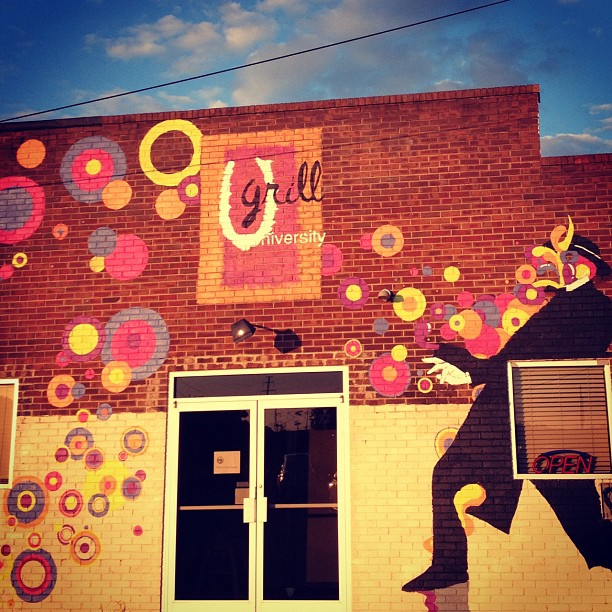 After five years of not bringing in enough money to get a paycheck, co-owner of University Grill, Eleni Fotiou, decided to submit her story to the a popular Food Network show, Restaurant Impossible.
"It just wasn't worth it working as hard as I do and not getting any benefits," she said. "I was a fan of Restaurant Impossible and I thought…I'll try it! Can't hurt."
Her brother, and co-owner, George Fotiou wasn't as positive.
"I had my reservations against it but at the same time I knew that the payoff was going to be far greater than the worry," he said.
Eleni and George opened the restaurant back in 2007 when their father started experiencing health problems. Five years later and no profits, it was time to try something new.
Chef Robert Irvine and his team started rebuilding the restaurant from the decor to the menu on February 29th. 48 hours and $10,000 later, the restaurant looked brand new.
"I was all smiles…I think I said something like my cheeks hurt because all I was doing was smiling," said George.
A new part of the restaurant was a mural painted by students from Elon's art department and one of the biggest changes University Grill made was to their menu, which now includes fresh salmon, seasonal fruits and vegetables and fresh salads such as this strawberry watermelon salad.
The new changes to the restaurant will hopefully give Eleni some extra time in her life and money in her pocket
"It became hard to master everything and make it good, simplifying it has definitely been the answer," said Eleni.
"It's all about freshness now, basically there's almost nothing that comes out of a can, very few things are frozen," said George.
Eleni and George both say besides the increase in business there's also been a change for the better in their family.
"I realized that I needed to focus a little bit more on the family than I had in the last couple of years," said George.
Although the experience wasn't easy both Eleni and George agree that it was worth it.
"When it comes to my mom and dad, you've only got one set of those, I was boo-hooing the whole time," said Eleni.
"I wouldn't say that it's like a flashbulb that everything just completely changes because you can't just change your whole persona but uh it's getting there," said George.
The siblings are looking forward to a busier restaurant and a brighter future.
Hannah DelaCourt also contributed to this article.