College Coffee Running Out of Coffee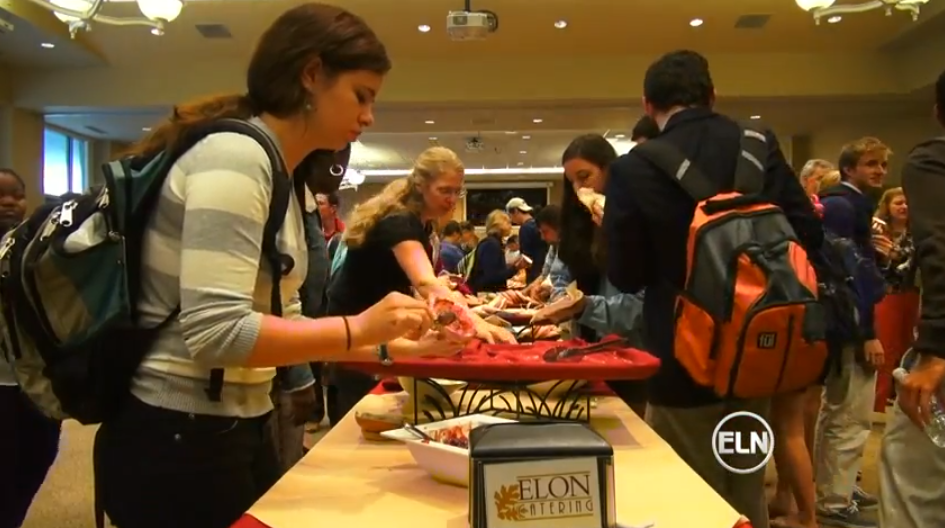 It all started in 1984, when college coffee became one of Elon's oldest and most appreciated traditions.
Every Tuesday, students, faculty, and staff come together with hopes of building a stronger community. Along the way giving that extra fuel of coffee and pastries to help get through Tuesday.
"It's good for when I can't eat breakfast because McEwen closes at ten and I'll go, 'hey look, muffins,'" said Holly Brown.
But this semester, college coffee ran out of what some might call the most important part of the tradition, the coffee itself. Since then, Mill Point Catering has been prepared for a big turnout. Employee Drew Foust told us what they did differently the next time around.
"We tried to make several more backups of regular and decaf so we could be prepared this time," said Drew Foust of Mill Point Catering.
But free food isn't the only thing that keeps students coming.
"College Coffee is a great place to have discussions on campus on anything that's happened on campus," said Steve Lathrop, an Elon junior. "The 'Not On Our Campus' last year, even though I wasn't able to attend the whole thing, it was nice to see them speak in front of the whole campus about it."
This Week the Mill Point Catering company ensured there was plenty of coffee to go around.