Lakeside Dining Hall Receives Below Average Health Rating
Fresh off an 82 for Colonnades Dining Hall, Elon Dining is taking another blow this week.
The newest dining hall on campus, Lakeside Dining Hall, earned a below average score from the Alamance County Health Department after it was inspected on September 25th.
Lakeside Dining Hall, which according to the ratings includes the Winter Garden Cafe, was given a final score of 90.
Officials from the Alamance County Health Department told ELN that the average score for Alamance County restaurants over the past five years is 97.4.
According to the inspection record, several food items had expired and had to be thrown away.
The soup well lacked a sneeze guard and the main floor drain in the dish room was backed up during the inspection, leaving standing waste water on floor.
Two employees were written up for having long facial hair.
Regional District Manager of Aramark, Jeff Gazda, told ELN on the phone Monday that Elon Dining is striving for a higher level of sanitation.
According to Gazda, the university wants all dining facilities at a 95 or above. He says Elon Dining is doing what it can to achieve that.
Health inspection scores for Elon Dining establishments are continuing come in. Stick with Elon Local News for continuing coverage.
Lauren Cook contributed to this report.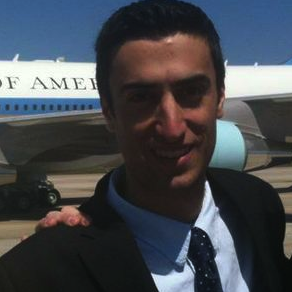 About the author:
Joe Bruno
Joe Bruno a senior, broadcast journalism major from Schwenksville, Pennsylvania and is currently serving his second term as News Director for Elon Local News. He has interned at WFMZ-TV in Allentown, PA and WMGM-TV in Atlantic City, NJ.