Owner puts Tony's Pub-N-Subs up for sale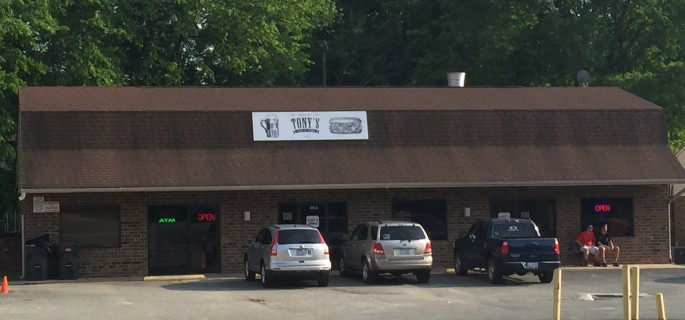 Tony's Pub-N-Subs, a bar and sandwich shop just off Elon University's campus on West Haggard Avenue, is up for sale, according to owner Tony Caruso.
Caruso, who's owned and operated the shop since its opening in January 2015, posted a Craigslist ad this summer with an asking price of $75,000. He said he receives several inquiries a day from potential buyers, but doesn't expect it to sell anytime soon.
"We want to move out of state," Caruso said. "The whole intention was to be here for a couple years, continue to own it and let it be managed by someone else. I think it'd be easier to sell it and be back and forth and dealing with the business.
"I know it's not going to sell right away. I don't see myself going anywhere in the next year or so."
Caruso said the decision is "partially" because of his relationship with the Town of Elon.
"I have a pretty good relationship with the college," Caruso said. "The Town is hard to get along with."
In May 2015, the Alamance County Fire Marshal issued Tony's a $40,500 citation for overcrowding, an incident Caruso said was "on me." The inspector counted 369 people leaving the bar, which has an occupancy of 99.
In October 2015, an alumnus accused Caruso of punching him in the mouth over an argument about a sandwich during homecoming weekend. Caruso denied throwing the punch, and no formal charges were filed. The case is inactive.
Caruso, who owned Sandy's Steaks & Subs in Elon before closing in 2013, wants to move out of state. He's already looked into business ventures elsewhere.
He'll continue to manage the shop until it's sold.